Refer Friends to
Your Newsletter
Start a refer friends program and let your subscribers refer their friends to your newsletter.
Referral Status Page
We provide each of your subscribers with a custom status page so that they can see how many referrals they have made.
On that page they are able to share their personal invite code via E-Mail, Facebook, Twitter or LinkedIn.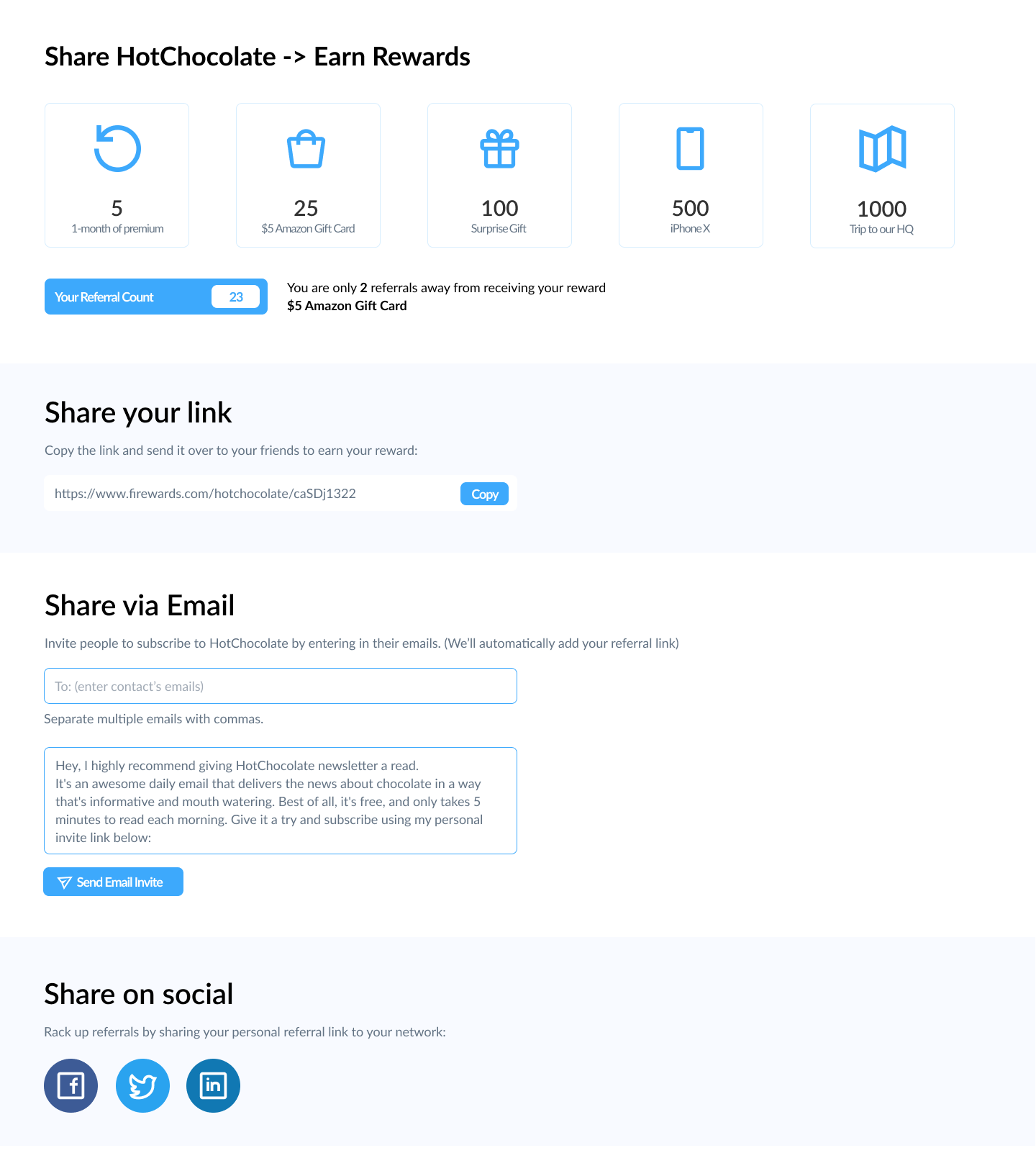 Join Your Newsletter
Referred friends will be directed to a form that will sign them up to your newsletter.
This form will automatically track down the referrer and provide you with all necessary information.
Choose if you want to get notified for each referral made or get daily, weekly or monthly reports on your subscribers referrals.