Referral programs
for your
newsletter,

email-list,


supercharged.

Effortlessly setup a referral program with Firewards and watch your email list grow like a wildfire.
Define Rewards for Referrals
to your Newsletter
We make it easy to setup rewards for referring customers and referred friends. Send out discounts, cash payouts, swag, stickers or custom rewards.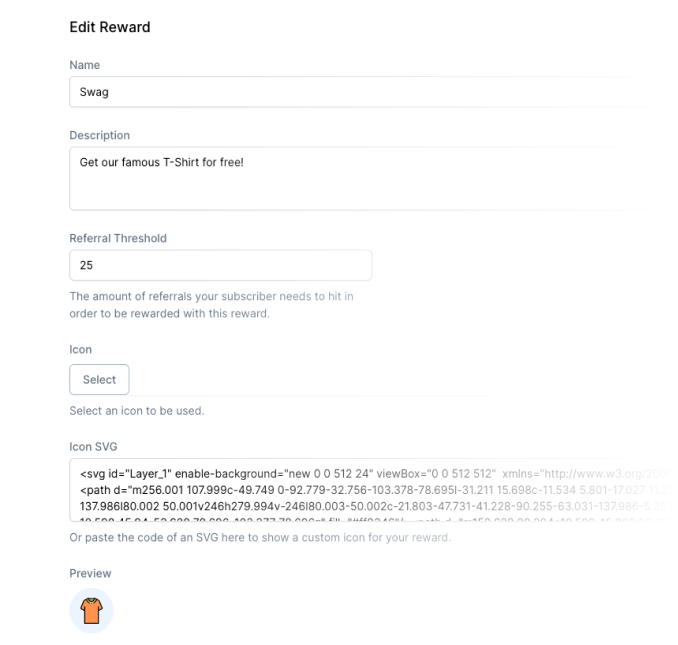 Customizable Share Page
We provide you with a customizable page for your subscribers. Customize brand colors, icons, social share buttons, email invite copy, and more!
Give your subscribers the chance to earn gifts for inviting their friends to join your newsletter! You decide what the rewards are in a few steps.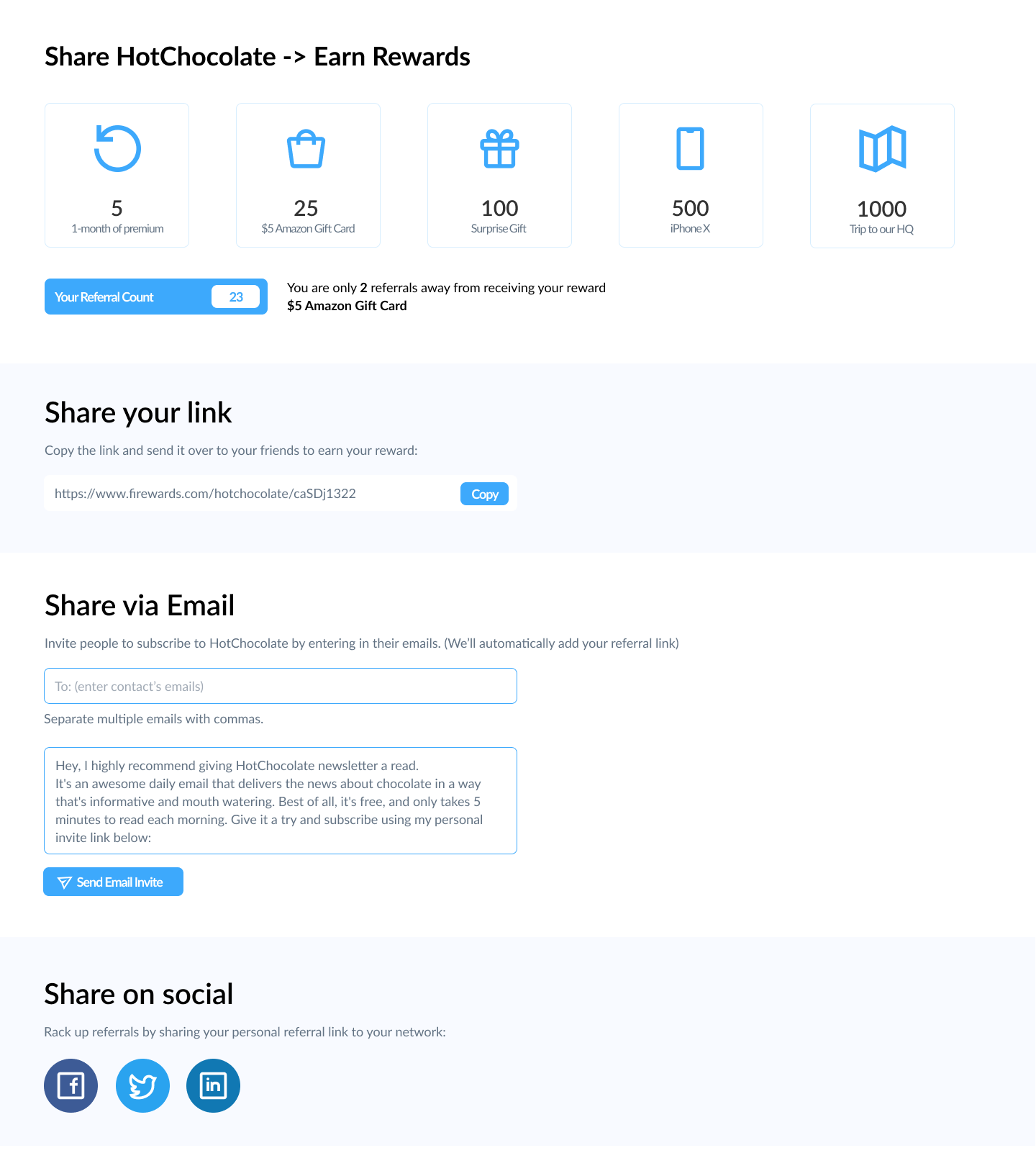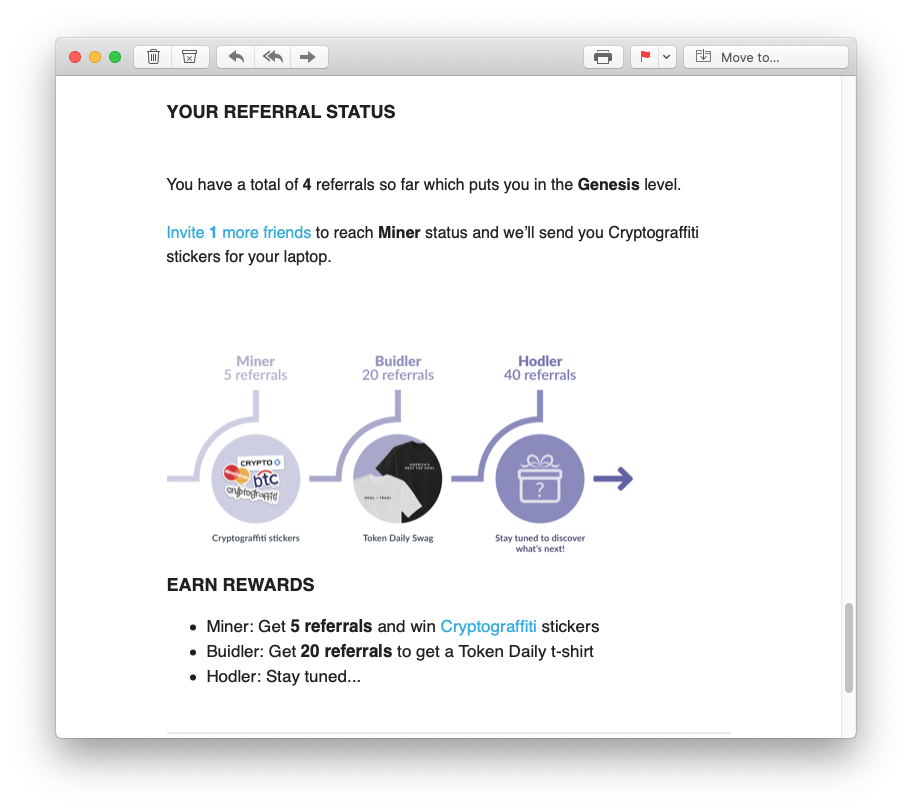 Referral Status In Every
E-Mail You Send
Have you asked yourself how to attach individual referral stats into your newsletter campaign?
We synchronize placeholders with your mail provider so you are able to inform your subscribers about their current status and how far they are away from earning their next reward.
In every email you send, you can let them know:
Their total amount of referrals

Their unique sharable invite link
Notifications & Webhooks
Get notified for every referral and invite made by your subscribers.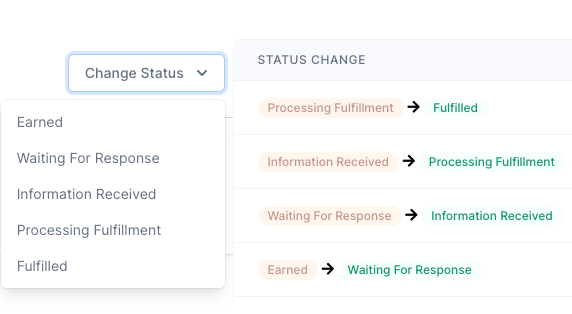 Manage Fulfillment
Managing the fulfillment of rewards is a time consuming part of a referral system. We try to make this effort as easy as possible for you.
Once your subscriber earns a reward, we'll notify you based on your notification preferences. From here your are able to manage the fulfillment and keep track of all that has happened.
Some rewards require additional information such as the subscribers shipping address. We help you keep track of your subscribers shipping information.
More on our fulfillment features here.
Analytics on your
Newsletter Growth
Monitor your growth and referral stats. Reward your subscribers once they hit their goals.
Be prepared to reward your subscribers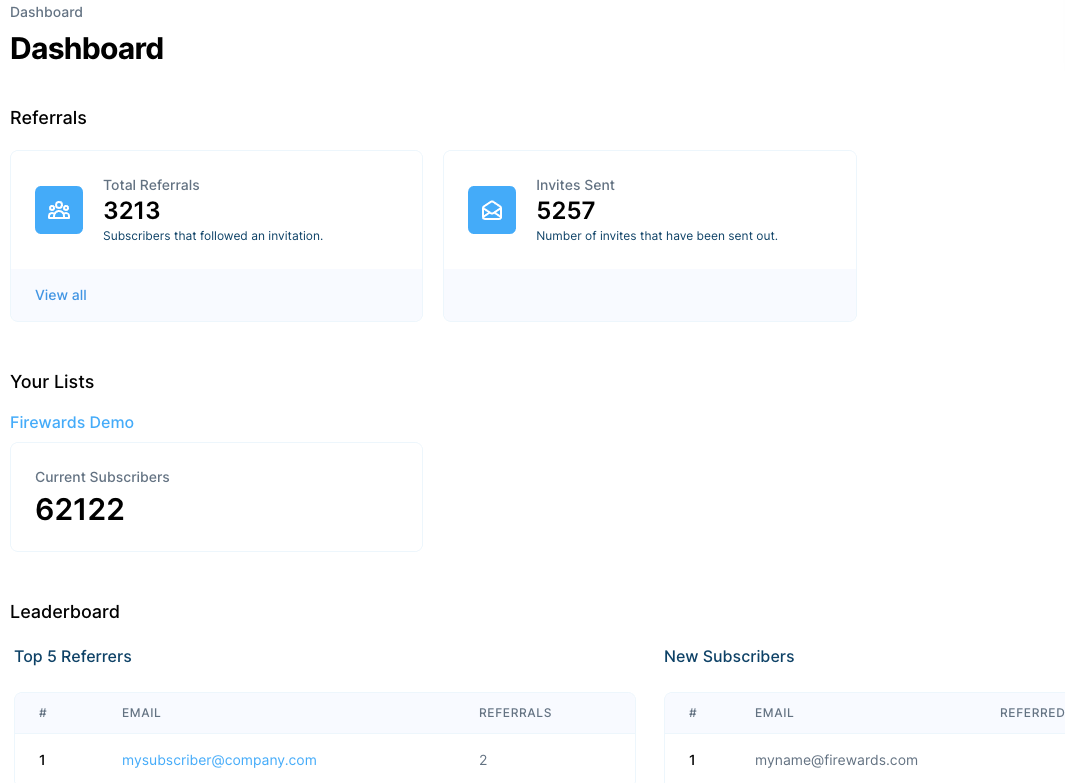 We support the major
newsletter providers
Firewards works with major newsletter systems including ConvertKit, Mailchimp, or SendGrid out of the box.

Current provider not listed? Get in touch and we can see what we can do for you.